Serena Williams has failed to clinch a record-equaling 24th Grand Slam title, as Canadian teenager, Bianca Vanesa Andreescu, beat her in two straight sets 6-3 7-5 at the US Open on Saturday.
It was not just Serena's attempt to match Margaret Court's record that Andreescu scuppered, she also stopped Serena from winning a fifth US Open title, the first of which she won in 1999, when Andreescu was not born.
The 19-year-old Andreescu became the youngest Grand Slam winner since Maria Sharapova at the 2006 US Open, handing Williams a fourth consecutive defeat in the final of a major to again deny her a record-equaling 24th Slam title.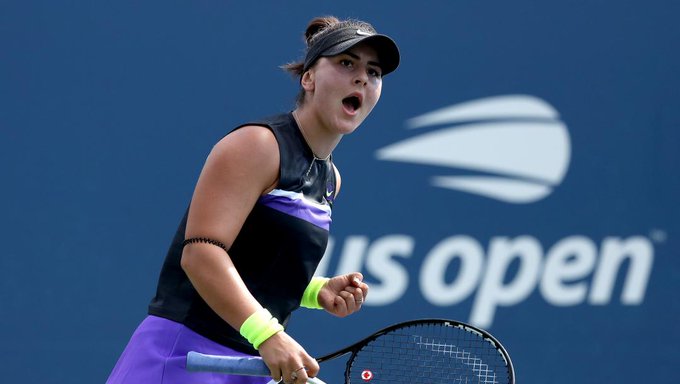 Serena would have to wait till January 2020 where she would get another shot at a Grand Slam title when the Australian Open gets underway.
The outing on Saturday marks Williams fourth Grand Slam final defeat since the birth of her first child in September 2017.
The 23-time Grand Slam Champion was strong on the court but could not disguise her inner frailty when she stumbled at the tape as tennis embraced another new teenage champion.
It took Andreescu an hour and 40 minutes to win 6-3, 7-5 on her grand slam final debut.
The match, played at the Arthur Ashe stadium, was of uneven quality but festooned in unalloyed drama and much history. It also crowned the best first appearance in the tournament decider since Venus Williams lost to Martina Hingis in the 1997 final.
Serena has reached four of six slam finals, most recently losing to Andreescu's friend, Simona Halep, at Wimbledon.
"If anyone else could win the US Open, except for Venus, I'm glad it's Bianca," Williams graciously said during the on-court interview.
Andreescu who could not hold her joy stated: "Oh man, it wasn't easy at all. I'm really proud with how I dealt with everything."
The 19-year-old's victory was accompanied by a congratulatory message from Canadian Prime Minister, Justin Trudeau.
Congratulations @Bandreescu_! 🇨🇦 You've made history and made a whole country very proud. #SheTheNorth https://t.co/W98v1lUN9o

— Justin Trudeau (@JustinTrudeau) September 7, 2019